Pengamatan Sifat-sifat yang Mempunyai Nilai Ekonomi Tinggi pada Sapi Bali di Kota Mataram
Rahma Jan

UNRAM

I Putu Sudrana

Lalu Muhammad Kasip
Abstract
The objective of this research was to study the importance of economic traits on Bali cattle in Mataram city. This research was analytical descriptive that was carried out by using the survey method on 39 respondents and direct measurement of shoulder height, body length and heart girth on 72 calves. The results showed that age at first calving was 32,81 ± 3,40 months, and calving interval was 11,10 ± 1,04 bulan. The percentage of calves born in population was 46,19%, natural increase accounted for 38,47 %,  weaning age was 6,63 ± 0,55, service preconception showed the value of 2,11 ± 1,05,  sex ratio was 52,78 for male and 47,22 for female, first estrus was 19,29 ± 2,41 months.  The estimate number of supply was 12,11% for heifer and 12,11% for bullock.
Downloads
Download data is not yet available.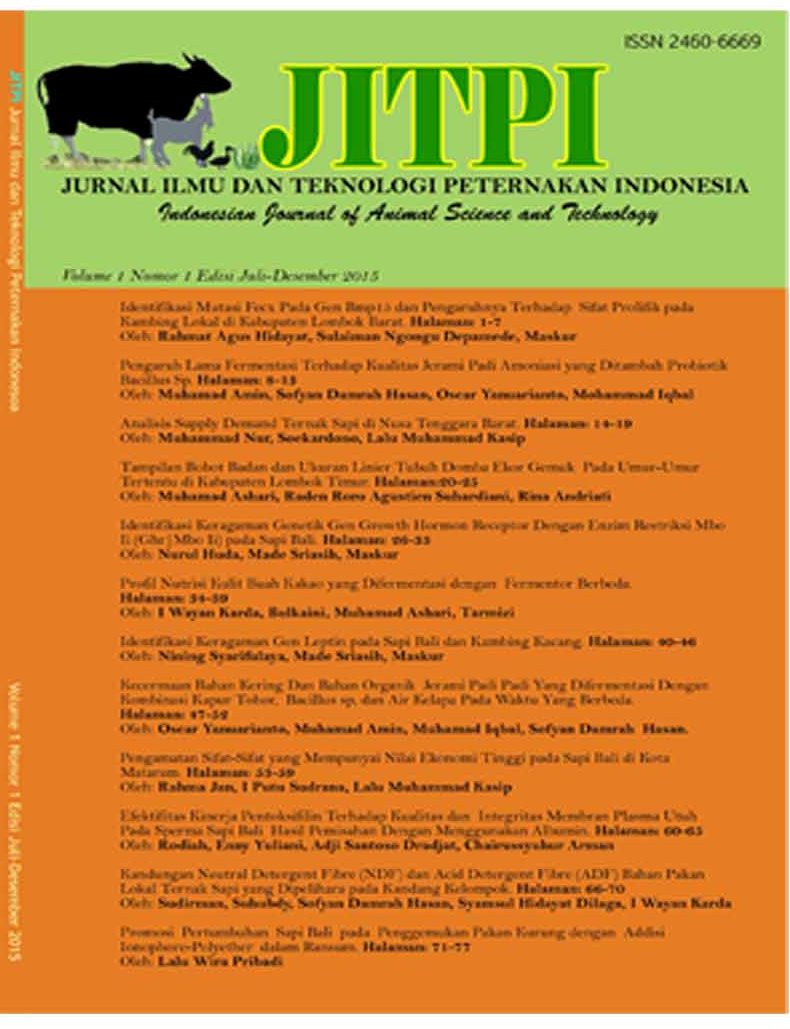 This work is licensed under a Creative Commons Attribution 4.0 International License.