Pengaruh Metode Penggaraman dan Penambahan Cengkeh (Syzygium aromaticum)Terhadap Kualitas Organoleptik Telur Asin
Yoshi Lia Anggrayni

yoshiliaanggrayni@uniks.ac.id

Zakiyah Nasution
Abstract
This study aims to determine the effect of the salting method and the level of addition of cloves (Syzgium aromaticum) on the organoleptic quality of salted eggs. This study was conducted at the Basic Laboratory of the Faculty of Agriculture, Kuantan Singingi Islamic University. The research design used a two-factor Completely Randomized Design (CRD). Factor A was a salting method consisting of salting method with batter and salting method with salt solution, while factor B was the level of clove addition, namely 0 %(control), 5%, 10%, and 15%. Parameters observed were organoleptic test of salted egg yolk color, flavor, and taste of salted eggs. The results show that the method of salting and the level of clove addition did not significantly affect the organoleptic quality of salted eggs. The highest average scores for the color of salted egg yolk, the flavor and the taste were 3.71, 3.56 and 3.57 respectively. The best treatment in this study was treatment C with the addition of cloves as much as 10% and the preferred method of salting was the salting method with batter.
Downloads
Download data is not yet available.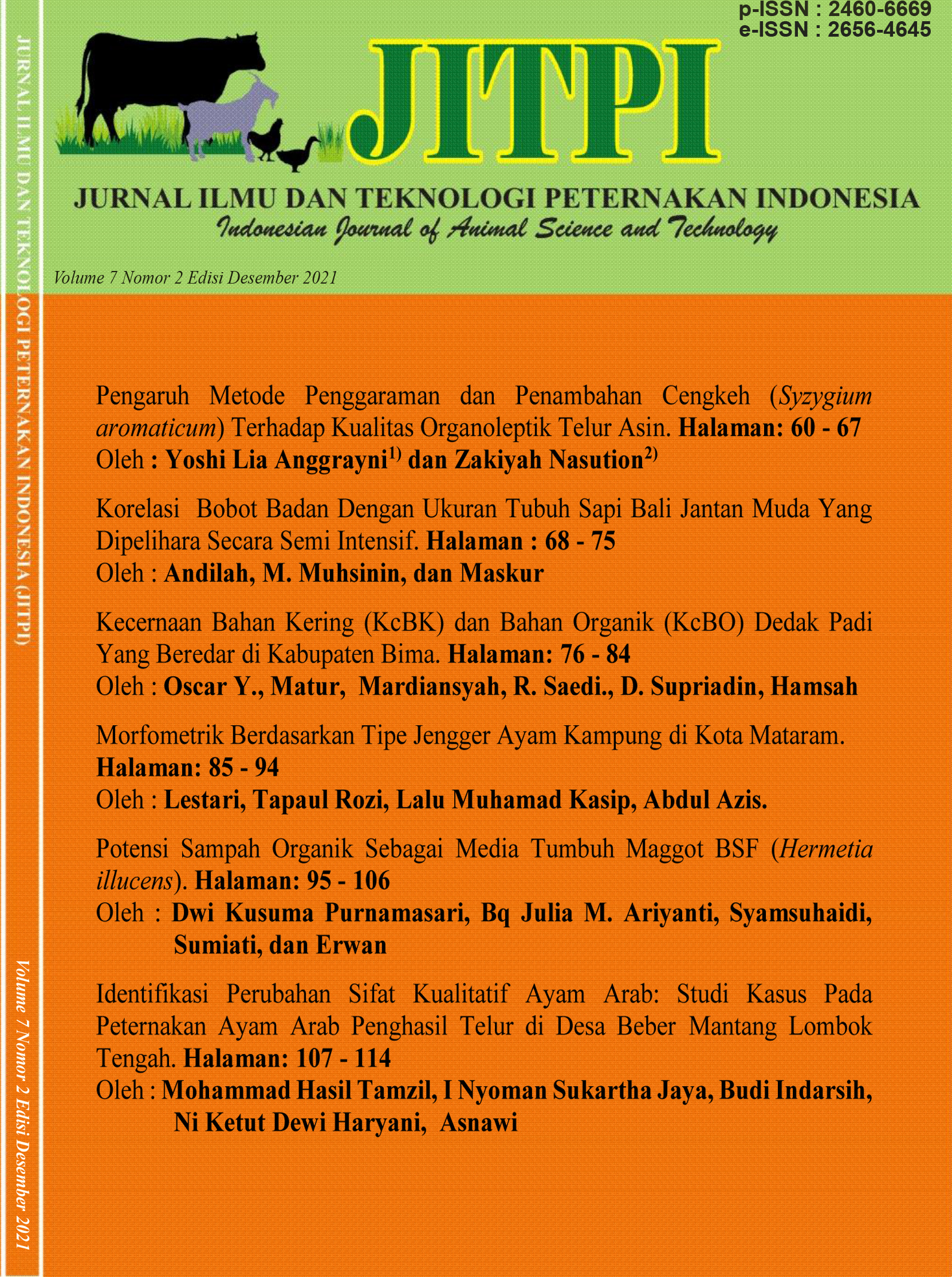 This work is licensed under a Creative Commons Attribution 4.0 International License.